Spring 2018 Co-ed Monday Football Football · Co-Ed Any
Mon
TueWedThuFriSatSun
6:00pm to 10:30pm
8 v 8 Refed league. Min 12 players on a team with at least 3 females on the roster and field. 7-8 games regular season. Single game elimination in playoffs. Additional ref fees may apply.
Team Fees

Regular

$48.00

per player + $3.95 Processing Fee
Free Agent Fees

Regular

$48.00

+ $3.95 Processing Fee
Play like our Super Bowl Champions the Eagles in our co-ed football league.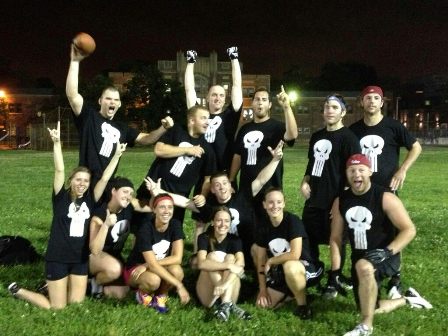 Join as a team, free agent or small group of people
Registration is held once payment is complete.
League start date, availability, locations and times are subject to change.
Captains: Team roster and payment must be completed before start date.
Leagues with ref/ump fees must be paid prior to start of each game.